A comprehensive eLearning course that will get you up and running in Tableau quickly.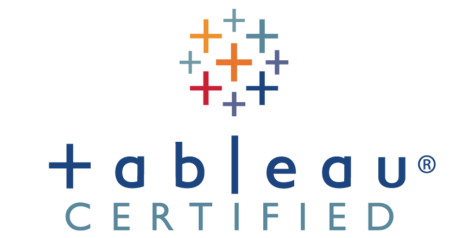 This course is designed for anyone who is interested in learning the basics of Tableau. After taking this course you will have enough knowledge to create functional and visually appealing dashboards within Tableau. This course is designed by a Certified Tableau Consultant who believes in teaching you the functional application of Tableau. The instructor will provide workbooks with data, prebuilt dashboard(s) and hands-on activities.
Try it for 14 days and if you don't think it was worth the money just let me know and I refund you the money, that easy.
Introduction
Hey! So what is Tableau?
Getting Set Up
Dashboard in 3 minutes, GO!
Worksheet Interface
Using the exercise files
Build your first chart
Data Connections
Connecting data sources
Joining Tables & Unions
Data Source Filters & Data Preparation
Data Blending
Creating Vizs
Time Series
Dual Line Time Series
Bar Chart
Stack Bar Chart
Dual Axis Bar Chart
Filled Map
Symbol Map
Text Table
Area Chart
Scatter Plot
Pie Chart
Heat Map
Highlight Table
Packed Bubbles
Word Cloud
Tree Map
Vizs Features
Working with Dates
Table Calculations
Groups
Constant & Dynamic Sets
Measure Parameters
Dimension Parameters
Dashboards
Dashboard Interface
Adding Worksheets
Dashboard Formatting
Adding Quick Filters
Filter & Highlight Actions
URL Action
Dashboard Best Practices
Distributing Dashboards
TWB vs TWBX
Publishing to Tableau Online/Server/Public
Other Export Options