Data Visualization

Portfolio
Vizual Intelligence is all about creating functional, dynamic and beautiful dashboards. Every dashboard we give you, you will be proud to show it to any audience.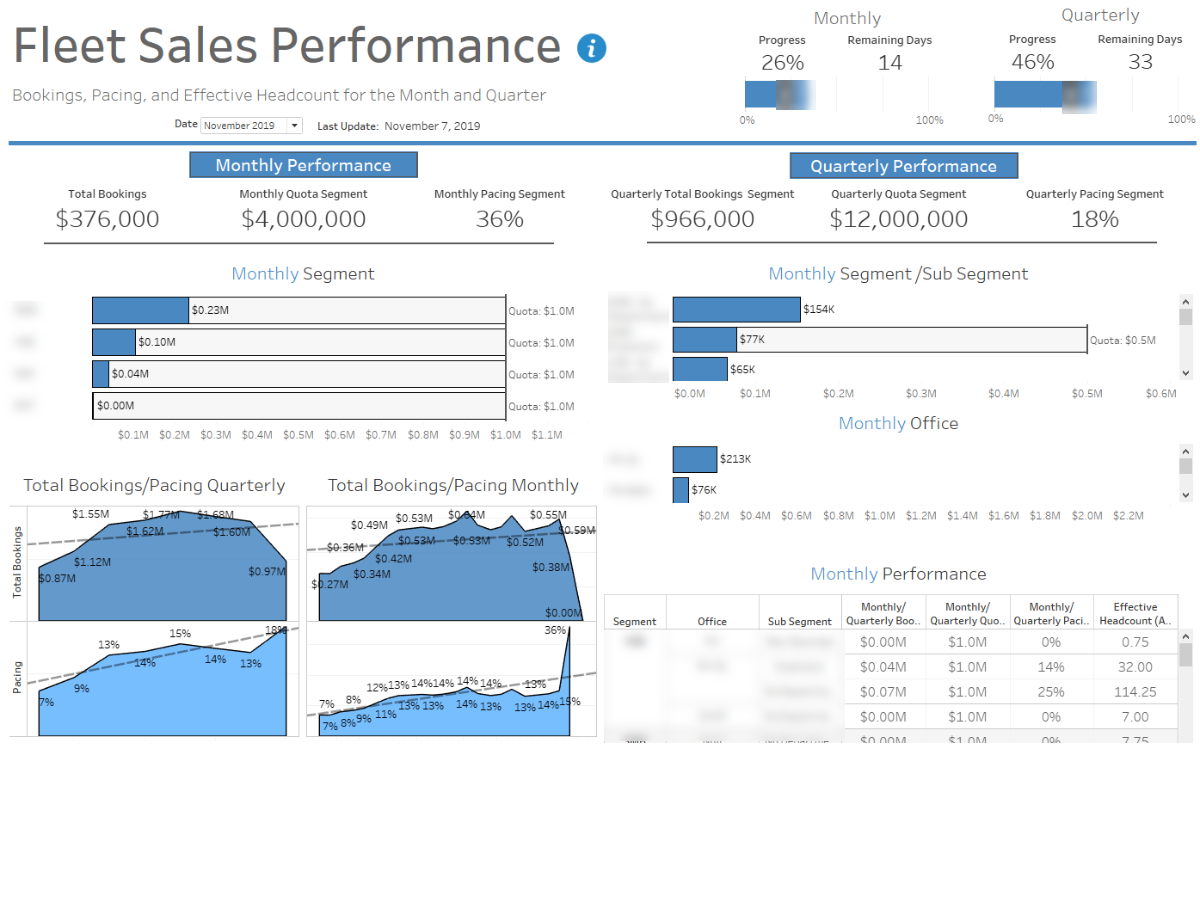 This is an example the client wanted to look at monthly and quarterly sales performance split out by different segments. At the top we can see how they are tracking as of today looking at it monthly or quarterly. Below that we can see how each segment/sub segment is tracking compared to the quota and trending below that.
SCHEDULE A BRAINSTORMING MEETING
Ready to redefine your business's trajectory with a data strategy crafted just for SMBs? Contact us today!