ENTREPRENEUR
Tableau Guru
INNOVATOR
Tyler Lubben, Founder and CEO of Vizual Intelligence Inc, had a business-oriented mind long before he received a Business degree in Actuarial Sciences with minors in Applied Statistics and Finance or an M.B.A. in Finance. After using Tableau to give team members the tools to visualize their data in the corporate world, Tyler's business mindset spotted an opportunity, and he immediately took advantage. In 2015, Tyler founded Vizual Intelligence Inc, a Data Visualization company using Tableau to give companies the ability to interact with their data to find actionable insights visually.
Recently Vizual Intelligence has jumped into the software space creating 2 Tableau Inspired Survey Software's that allows us to create custom Tableau survey dashboards and presentations quickly. Vizual Intelligence's mission is to enable Tableau users the ability to interact with their data more efficiently and effectively, by creating innovative solutions and guiding you with our Tableau Consulting.
Vizual Intelligence Inc. is an Innovative, Creative and Effective Tableau Consulting & Training Company led by a young entrepreneur with a goal to use his experience and Tableau to revolutionize your business intelligence.
Bachelors  BBA. Actuarial Science W/ Minors in Finance & Applied Statistics
education,
work experience
and skill set
see problems
find solutions
implement
JUST A GUY TRYING TO RULE THE WORLD
What my clients say
about me
Mario Montag
Predikto
Founder & CEO
We hired Vizual Intelligence to help us develop very sophisticated applications and BI solutions in Tableau. Vizual Intelligence was very professional, worked very well with our high demanding team, and delivered on time and beyond expectations. I would highly recommend Vizual Intelligence for any Tableau advanced programming and configuration needs. They also did a nice job of understanding our requirement and challenged us to perhaps modify our requirement to better deliver a final product.
Daylene Meuschke
College of the Canyons
Dean
Vizual Intelligence's in-depth knowledge and skills for building dynamic visualizations have helped our institution expand access to data. Vizual Intelligence has helped improve visualizations we have started and worked on some very complex ones as well. We have been very impressed with Vizual Intelligence ability to quickly respond and solve some complex calculations needed for some of the visualizations.
Kim Boyd
Athena Research
Market Intelligence Consultant
We hired Vizual Intelligence to assemble a Tableau presentation because we were understaffed.  Even though they hadn't worked in our field (market research survey data), they offered up new ways of presenting our data that would make it much easier for us and our clients to use.  By the nature of our work, Vizual Intelligence had to work through challenges and they approached them with expertise, curiosity, and professionalism.  We really appreciate that he had an eye for detail and quality.  The end result is an awesome and dynamic Tableau presentation.  Our expectations have been exceeded!

AMY HUGHES
Customer Research Leader
Vizual Intelligence has been absolutely fantastic to work with in designing Tableau dashboards. We have what we thought was an experienced team of Tableau users and after working with Vizual Intelligence we now know we had a lot to learn. Vizual Intelligence was able to take our typical Tableau report look and feel and make it much more user-friendly for our clients. They also were able to complete the Tableau dashboards in half the time it would have taken our group. I would highly recommend Vizual Intelligence to anyone looking for great visualizations using Tableau.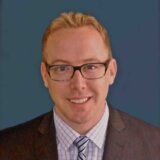 JACK WATKINSON
Corrigo
VP Operations
Vizual Intelligence produces insightful, visually-appealing work in Tableau in a timely fashion. They have the right balance of work efficiency and quality output to maximize his value. Best of all, they are easy to communicate with and makes themselves available when needed. Highly recommended.

JUAN GONZALEZ
eHealthScreen
IT Executive
Very knowledgeable about Tableau and able to answer all our questions. Vizual Intelligence provided a better and more dynamic solution than the one proposed and then outlined the pros and cons of each solution. Exactly the type of expertise we needed to get us on track. Highly recommended!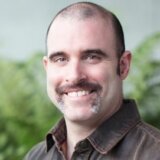 ERIC OLIVER
Angelsmith, Inc.
Founder
Vizual Intelligence exceeded all expectations. With minimal instruction, they completely got what we were going for and proceeded to maximize what Tableau could do for us. The dashboards they came up with are amazing, and with literally a couple hours' work, we are already revealing new things about the business. Can't recommend them enough.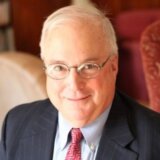 STEPHEN CLEGG
Winsby Inc.
Owner
Vizual Intelligence is very professional and delivers on time. There work is excellent and brought a lot to the table that helped us get to where we needed to be. Will definitely work with Vizual Intelligence again!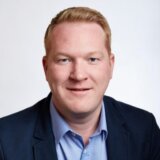 TODD SPERANZO
Avella
VP Marketing
Vizual Intelligence has provided novel, creative and highly usable dashboards. These dashboards have served our staff, leadership, and customers to better understand various data sources through intuitive and interactive dashboards.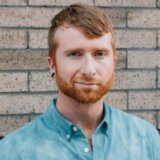 ANDREW MORGANS
Marknology
Co-CEO
Vizual Intelligence was a great Tableau Consulting partner for Marknology. They exceeded our expectations and helped us create the program that we wanted for our company. They listened to our needs and provided a product that matched every requirement. I would recommend them to anyone needing Tableau Support.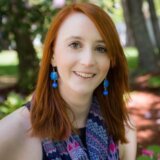 CASSIE VIAU
Effective Marketing
Director of Social Media
Vizual Intelligence was very easy to work with, took edits in stride and completed the project as requested.

Chris Dunn
Senior Business Intelligence Consultant
Tyler, the CEO is very personable and has that rare ability to execute plans as an entrepreneur and then flourish with long-term success. A lot of that is due to his ability to empower his clients to help themselves. He has high standards for the solutions he delivers and he always reevaluates his tools of the trade. I'm pleased to give my highest recommendation for Tyler!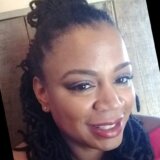 SHARLENE WILLIAMS
BCD Travel
Sr. HRIS Manager
Vizual Intelligence worked as a consultant on our Tableau project for a little less than a year. They were very knowledgeable about the features of Tableau and how they could meet our needs. Their dashboard designs were innovative and presented our data in a dynamic but concise manner. I would definitely use Vizual Intelligence services again if needed.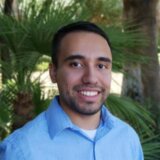 DAVID SORIANO
Avella
Sales Ops Analyst
Vizual Intelligence has shown to be a master at creating useful and insightful Tableau dashboards for whichever project is thrown at them. They not only build what we are looking for but also adds aspects that make the dashboards a better visualization of our data that we didn't know were available. I would find it hard to find someone else who has the knowledge of Tableau and can use Tableau as well as they can.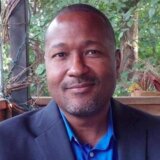 ERNIE MARTIN
Receivable Savvy
Founder
I had the opportunity to work with Vizual Intelligence on the analysis of our supplier research where we leveraged the capability of Tableau. Vizual Intelligence has proven to be a true Tableau expert, a good communicator and extremely creative. They bring tremendous value to any project and I look forward to working with them more.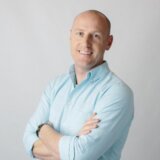 MATT HANSON
Avella
Associate Product Manager
Vizual Intelligence has a great blend of creative thinking and business acumen. Vizual Intelligence created many Tableau dashboards for me and over the course of working with them, I found it best to talk through goals, give them the data, and get out of there way. They always came up with great ways to visualize data and get the most out of it. I would recommend Vizual Intelligence Tableau consulting services to any organization.
see if you
can learn something new
Tableau Mobile Friendly Dashboard Tableau mobile friendly dashboards are not as tedious as most people think. It does take some…
The VizualDesign Podcast Ep #4 Welcome to The VizualDesign Podcast powered by Vizual Intelligence. This podcast exists to help data…
Tableau Visual Analytics Tableau visual analytics pane is sometimes overlooked because its usually hidden from the data pane but also…
Get in touch with me, I'll reply as soon as

possible!