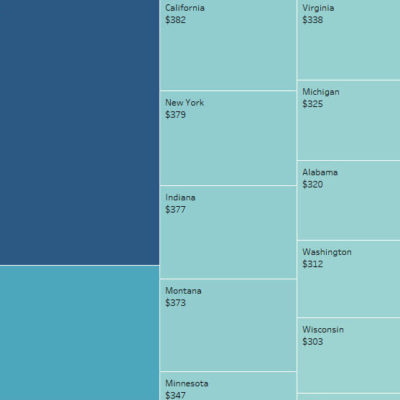 Calculation Wednesday COUNTD
.
Tableau Tip Tuesdays | vizualintelligence | 0 Comments
COUNTD
COUNTD returns the numeric count of distinct (or unique) records bases on the dimension given.
In this example, we have some data that have product sales by state. We want to find out what is the average sales per product per state. So first thing we will need to do us some up all the sales for each state.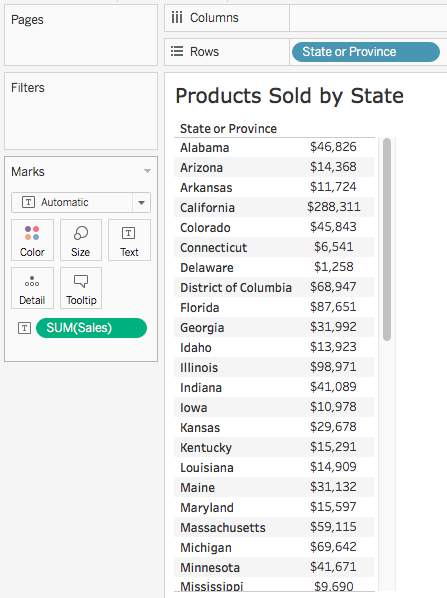 Now we will need to count how many distinct products are in each state. This is when the COUNTD comes in handy, by using the COUNTD we will get a numeric count of how many products are in each State.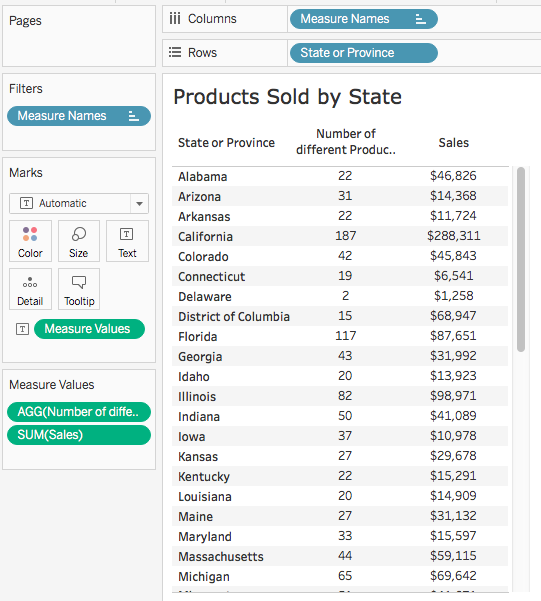 Now we can divide the 2 to get Average Sales Per Product by State as we see below. COUNTD is something I use ALL the time so it's a great calculation to learn because it will come in handy all the time.